You have surely discovered Onlyfans or MYM and the potential income that comes with it. Want to get started, but don't know where to begin? Here is the ultimate guide to start selling your photos on the internet and earn money every month from your fans.
💡 It's highly advisable to have a community before you launch, whether it's on Instagram, Twitter, TikTok ...
Choose your sector
Starting a photo business on MYM or Onlyfans is like starting a restaurant. Either you are a famous chef, in which case, it won't be difficult to acquire a clientele in your new restaurant. Or, you are a beginner and you will have to stand out from the competition.
These platforms are known for erotic or even pornographic photos, but they are not limited to that. You can sell all types of content.
Here are some examples of content to offer:
Eroticism
Pornography
Backstage of your work (perfect for influencers, DJs, sportsmen)
Trading
Sports Coach
Prognosticator
Artist
Photographer
Cook
All the platforms mentioned later in the article are just a gateway for your fans and your content. They allow you to charge a subscription fee in exchange for content.
So if you are specialized in gardening, with a small audience on the networks, why not offer your best advice for a few euros per month.
The photos of charms remain the majority on these sites and are the most profitable.
💡 You don't have to show your face. Just hide your head in the photos or put on a mask if you wish to remain anonymous.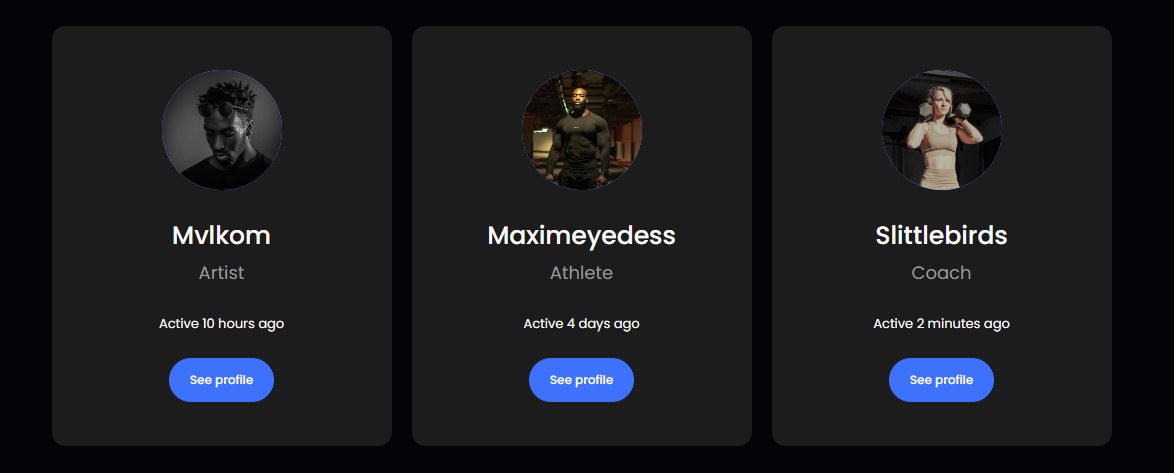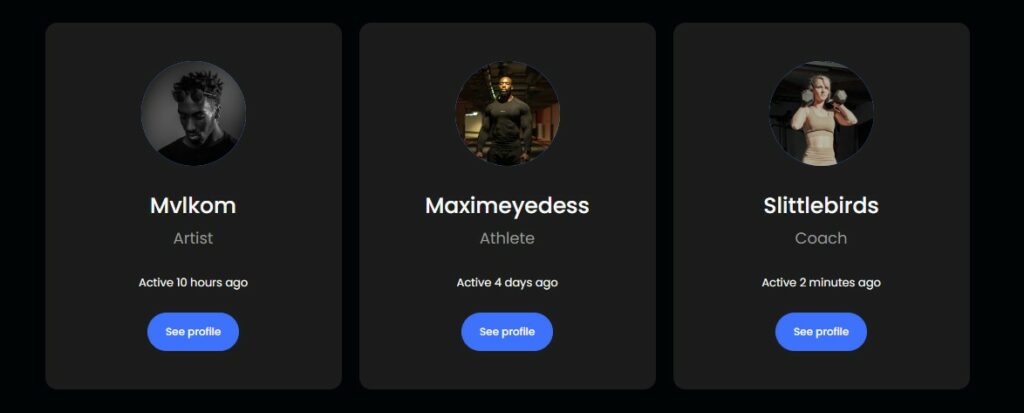 Choose a platform
At first, you will have to choose a platform with subscription to start. Registration is free for creators and does not commit you to anything. To choose among the different sites available, it is advisable to look at the platform's commissions, payment methods, features and popularity. Here is a table to help you choose:
| | | | | |
| --- | --- | --- | --- | --- |
| PLATFORM | COMMISSION | MEANS OF PAYMENT | POPULARITY** | MINIMUM WITHDRAWAL |
| Onlyfans | 20% | Credit Card | +325M | 20$ |
| MYM | Between 10% and 25% | Credit Card, Paypal, Cryptocurrency | +7,1M | 50€ |
| Fansly | 15% the first year then 20% | Credit Card | +28M | 20$ |
| FanCentro | 20% | Credit Card, Bank Transfer | +2,3M | 100$ |
| LoyalFans | 20% | Credit Card | +7,8M | 50$ |
| Fanvue | 15% | Credit Card | +1,5M | 20$ |
| Just for Fans | 20% | Credit Card | +4M | 50$ |
*: Payment method used by fans to subscribe to your account
** : Visitors per month, source Similarweb
All platforms offer :
Monthly subscription, private photo sale, live (except Fanvue), tip
Securing your photos and videos
Identity verification
Possibility to make a promo code or a discount
Block a country or region
💡 We advise you to launch on several platforms at once to multiply your sources of income.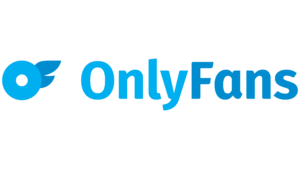 Onlyfans is the biggest platform for selling your photos and videos. Founded in 2016, the platform now boasts over 280 million monthly visitors. Onlyfans will be perfect for getting started and reaching as many people as possible. You can publish any type of content, even pornographic photos. Payment starts at 20$ via bank transfer.


MYM is a French subscription platform that has been growing for several years. You need to sign up on MYM if your fans are mostly European. The platform offers Paypal and cryptocurrency as payment methods, a big competitive advantage. You can publish mainstream or NSFW content. The payment is made from 50€.
Fanvue


Fanvue is the latest premium social network on the rise. With its lowest commission rate, only 15%, the platform already has over 200,000 creators. Fanvue will soon catch up with the biggest in the business like Onlyfans or MYM. There is the possibility to import your Onlyfans content directly on Fanvue in a few clicks. However, the site is still very young, only translated into English and the live feature is not yet available. Payment from 20$.
Fansly


Fansly is a copy of onlyfans with more emphasis on the erotic side. If you offer charming or pornographic pictures, Fansly is a great way to diversify your revenues. Only 15% of commission the first year, then 20% the following years and a system of highlighting more effective than Onlyfans. The payment is made from 20$.
FanCentro


Created in 2017, Fancentro is mostly present in the adult world. Many pornstars offer their photos on this platform. With its mainly pornographic content, Fancentro has over 200,000 models. The platform's commission is 20% and offers fans to pay by credit card or bank transfer. You will receive your payment once you reach the 100$ level.
LoyalFans


Loyalfans bridges the gap between camgirl site and premium social network. You can see thousands of models live and subscribe to their profiles in exchange for a monthly subscription. As a designer, Loyalfans is a good alternative to Onlyfans or Loyalfans, especially if your business is mainly based on live cams. Commission 20% and payment from 50$.
Just for Fans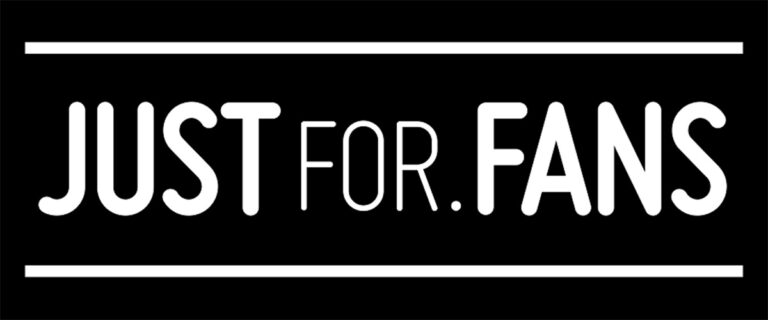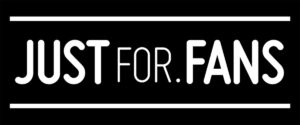 More present in the United States, Just for Fans focuses on LGBT models. Unlike other platforms, Just For Fans has more male models. The site is only focused on pornography and will not be ideal for other types of content. You can get paid as early as 50$ via wire transfer or bitcoin with a 20% commission from the platform.
👉 Learn more about Just for Fans
Each site offers advantages, it's up to you. You can take a rising platform like Fanvue with few commissions, but a lower visibility. A platform that is well established in Europe like MYM but not very well represented elsewhere. A site more focused on adult content like Fancentro or Fansly. Or, stay with the classic Onlyfans, a safe bet.
💡 MYM is the only site to offer Paypal as a payment method and Onlyfans is the most popular. These two platforms are great to start with.
How to make good content?
Buying the right equipment
Taking pictures is not difficult, a simple smartphone can be enough to start. With a mirror or a person to take your picture, good lighting and some retouching on your computer and you're done.
However, if you want to take your business to the next level and make it more professional, you can buy different equipment:
Panasonic Lumix FZ82 : Excellent value for money for a camera. Professional photos for just over 300€.
Tripod : Essential to stabilize your camera or smartphone.
LED Lamps : Light is the main asset to make a good photo. Use LED panels for perfect lighting.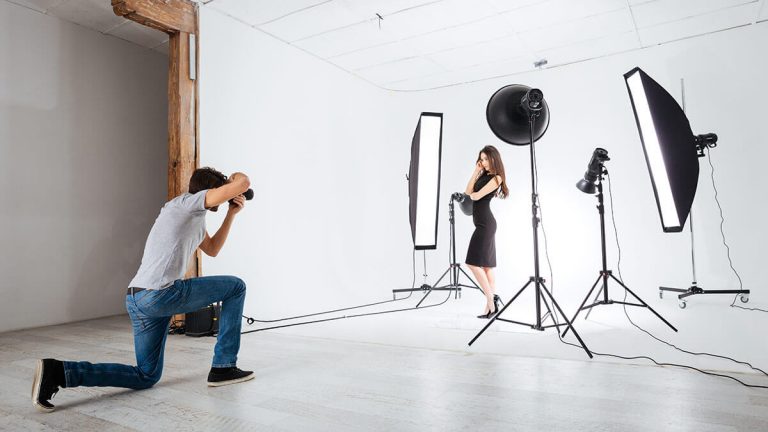 Make a LOT of content
Obviously, don't choose quantity over quality. But remember, your fans are paying monthly for access to your content, so give them what they want.
There are several ways to sell your photos on the different platforms mentioned:
Subscription: Fans can access your private content,
Private photos: Private photo available only if you buy it (in addition to the subscription),
Exclusive photos: Your fans pay the amount of your choice for a specific request.
Not to mention public photos on your social networks to bring fans back to the subscription platforms.
Obviously, to keep up with the demand, you need to have a lot of content, so don't hesitate to strategize before you launch. What photo would be ideal for your social networks? What photo would be available only on Onlyfans or MYM?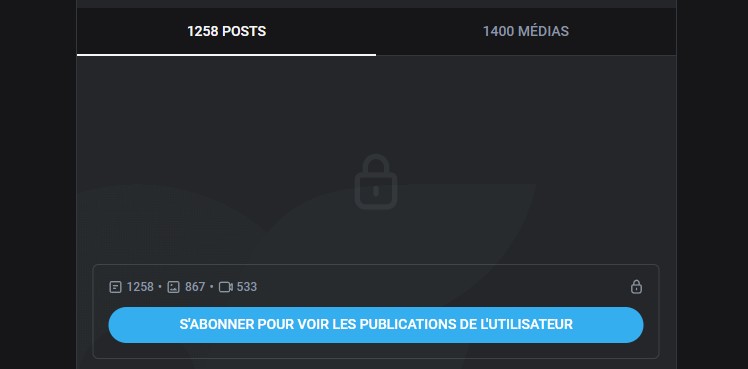 Be unique
It is important to find a niche that suits you to give interesting content. You are in "competition" with thousands of other creators, you will have to stand out.
If you're doing charm photos, like the majority of models on these platforms, don't hesitate to differentiate yourself. You can focus on a body part or a common fantasy. Create a graphic identity of your own.
Today, platforms like MYM or Onlyfans are sorely lacking in creators on general audience topics. If you are a sports coach, a gardener, a cook, you start with a big advantage, because the competition is not raging. It will be very easy to differentiate yourself and to be highlighted by these platforms.


Some tips to get started
Promote your content
Your Onlyfans, MYM, Fansly are ready to use? All you have to do is publish a few public and private photos to get started.
You will need to drive traffic to your profile to get your fans to subscribe. A great way to bring traffic is to use your social networks. If you want to share several links at once, you can use "link trees".
Here are several useful platforms:
Linktree : Share everything you create and sell online. All from a single link in the bio. There is a free version with statistics of the last 28 days. If you want to customize your linktree, you will have to pay between 4 € and 22 € per month.
Tap.link : Excellent alternative to Linktree. The principle is the same with several links available and more customizations on the free version. The paid version is more affordable, only 2€ per month.
You can share multiple sites with a single link. Very useful to diversify the income and bring fans on several platforms at the same time.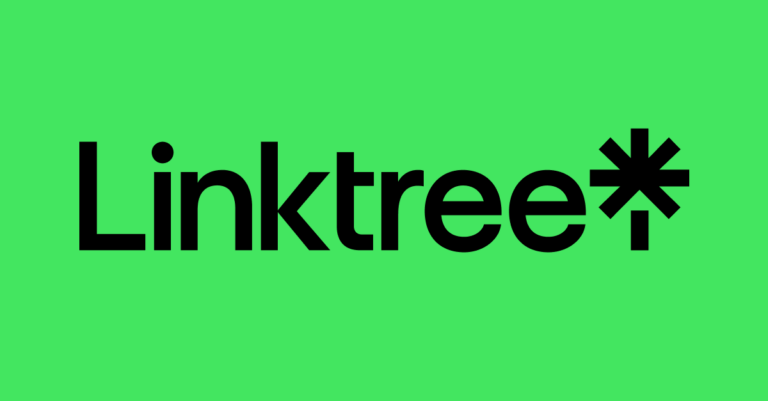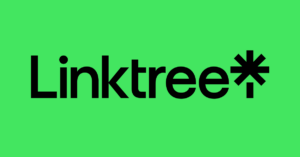 Don't give away everything
When making your content strategy, consider playing on desires. Some fans are there to support you for your talent or your creations, but most will subscribe out of curiosity. It's up to you to play with that curiosity to justify a paid subscription.
Remember not to give too much away, even for paying subscribers. If they want to access more advanced tips or more erotic photos, they will have to pay a few more euros. This will increase your income significantly.
Develop your community
Probably the most important point in this guide: developing your community.
💡It's not enough to put your photos and videos on Onlyfans to start making money.
Basically, you have a pre-existing community on Instagram, TikTok or Twitter, then you bring them to a subscription platform.
If not, now is the time to get started. Start posting content on Instagram or TikTok with a content strategy, hashtags and why not advertising to get your name out there.
Be regular to continue to grow your audience and build loyalty by interacting with them (reply to comments, make stories etc.)
To grow your community, you can also innovate. Why not canvass in real life. If you have colleagues who might be interested in your content, for example.
Take care of yourself
The Internet is full of strange people, so be careful. When taking pictures, avoid windows or the possibility of identifying your house. Giving your city is not a bad thing, but giving your address is really not recommended.
Try to keep the line between private and professional life. Selling your photos on MYM or Onlyfans can create a connection with fans, but it should not go beyond the platform.
If you wish, you can use a false name or pseudo on the platform. But be careful not to do it during the identity check.
How much can you earn by selling your photos?
Let's face it, you're not going to make millions overnight. However, thousands of creators make a living from their content on MYM or Onlyfans every month. You can earn a lot more than just an extra income. But it all depends on your community on social networks and your assiduity on subscription platforms.
To give you an idea, Amouranth is a streamer on Twitch where she films herself live. The creator shared her earnings on twitter, revealing that he earns over $1.5 million every month on Onlyfans alone. This does not include other platforms.
it's not about the money.
It's about sending a message pic.twitter.com/Bz2WXoTSAk

- Amouranth (@Amouranth) July 8, 2022
Some platforms like MYM or Fanvue offer a revenue estimator.
Here are some estimates:
For 10,000 followers on Instagram, with a 4.99$ subscription on a paid social network, you can potentially earn between 800$ and 4000$ per month.
For 100k subscribers on TikTok, if only 1% subscribes to your account for €9.99, you're already up to €10,000 a month. Not counting private photos and exclusive requests.
Again, it's not an exact science and it all depends on how engaged your community is.
Once you've reached a certain level of income, you'll need to switch to autoentrepreneur status in France. The formalities are fairly straightforward, allowing you to declare the money you earn from your business.
Frequently asked questions
Is it legal to sell erotic pictures?
Yes, selling images and videos on the internet is totally legal, whether they are images of charms or not, as long as the content belongs to you and that it does not harm anyone. If it is about erotic pictures, YOU MUST BE 18 YEARS OLD.
Do I have to pay taxes on my income?
You have to declare your income related to the different subscription platforms. On your income tax, if the amount is small enough, then take the status of autoentrepreneur if the activity is lucrative enough.
Can I delete my account?
Yes, you can delete your account from the different platforms mentioned in the article. Your content will then disappear from the internet permanently.
How to be anonymous?
It is allowed to wear a mask or not to show your face if you don't want to. There is also the possibility to restrict a country or a city.
How to get started on a premium social network in video
Conclusion
You have all the keys in hand to start on Onlyfans or MYM. All that's left is to take the plunge. However, if you have any questions or requests, you can do so in the comments below. Share the article with your friends, getting started with several people is always more fun and perfect to make collaborations afterwards.