MYM is a new premium social network designed for celebrities, influencers, artists and their fans. The platform intends to to return 80% of the generated revenues to the creators. From the abbreviation "Me You More", MYM is a social network that aims to create a link between fans and personalities in music, fashion, television, sports, coaching and video games.
| | |
| --- | --- |
| 👋 Register | MYM.fans |
| 💰 Commission | 10% to 25% |
| 🌍 Languages | French, English, German, Italian, Polish, Spanish, Portuguese, Russian |
| 📙 Benefits | Paypal, Live, Low Commissions |
| ⌛ Payment | 2x per week, in 24h, by bank transfer, 50€ mini |
| 🏢 Company | Air Medias SAS, Lyon, France |
| ⭐ Note | 5/5 |
What is MYM?
MYM (Me You More) is a French social network that was launched by French people three years after OnlyFans opened in America. The network consists of charging fans for influencer contentThe principle is simple: give them only the most authentic content, without advertising or sponsors.
Unlike Patreon, for example, MYM really works like a traditional social network. By signing up for your favorite celebrities, you can access their private feed and contact them for personalized content. The unique business model MYM has implemented has set the startup apart from other social networks.


A new way to build community loyalty
With a model that is similar to Instagram's, MYM is seemingly nothing new. However, this kind of platform is generating a whole new form of economy.
Our two Frenchmen realized after many researches that Facebook or Instragram kept not less than 80 % of the influencers' incomes. As for MYM, it wants to take the opposite view by giving 80 % of the revenues to the content creators of its platform.
This model is called the "passion economy". It is an economy where individuals and companies must abandon competition and economies of scale in favor of offers based on intimacy and personalization. The social network has 8 million subscriptions, including 200,000 creators, and has generated 60 million euros in revenue in three years. So the model seems to have proven itself.
What services does MYM offer for its creators?
MYM offers content in all its forms, whether it's stories, photos, videos or lately live, that each creator can freely share at the price they want.
But it also offers many features, such as the Push: which allows the content creator to notify its entire community of exclusive news, such as the announcement of the release of an album in preview, an intimate concert, an important event or to have the privilege of access to backstage.
But also MYM TV: the creator has the possibility to have his own TV channel to broadcast his contents, studio, backstage, shows.


Why subscribe to the MYM platform?
The platform is designed for content creators and their fans. MYM is more than just a content exchange platform: it allows fans to access the most beautiful photos, videos and exclusive content from their favorite creators.
---
Practical side: how does it work?
To start on MYM, you must be at least 18 years old. And know right now that you will be asked to provide proof of identity to verify your age.
You can register for free now and start making money!
While it's not essential, it's best to already have a community on another social network like Instagram, Snapchat, or Twitter before launching your MYM fans account. This will make it easier for you to earn money faster! Because your community already knows and trusts you.
Does a designer have to pay MYM?
Of course not! If you are a content creator, the only thing you will be asked to do is what you do best: provide content. Qualitative and exclusive.
However, don't forget that the site will still keep a small commission on your earnings. This percentage allows the platform to survive, to pay its employees and to offer permanent updates and innovations.
If you're a subscriber, you'll have to put your hand in the wallet to enjoy the private content of your favorite stars.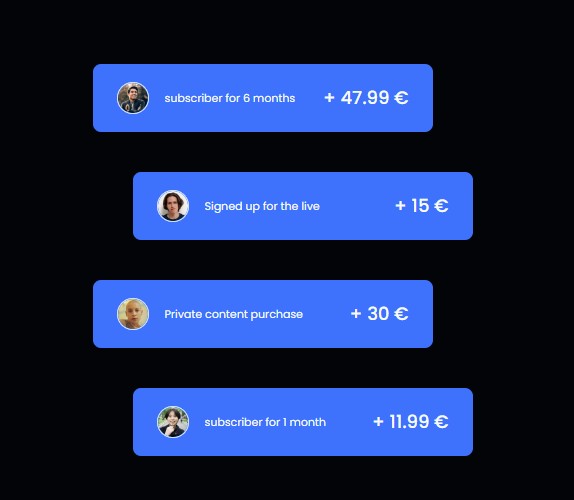 What are the percentages of MYM fans?
For designers, MYM will receive the following commissions:
25% on subscriptions
20% on private photos
10% on tips
The percentages are relatively low when compared to similar platforms (which often collect 50% of revenue).
How do I use MYM Fan correctly?
Creators can share content in the form of video, photo, real life or tutorial that they would not share on other social networks. As long as members are not no subscribers all the content of your profile appears as blurred. This gives a certain amount of mystery and arouses curiosity.
Once they have subscribed, this content is accessible. Creators can set their subscription fees at monthly or yearly rates. Influencers, models, gamers can also create custom content on demand from their fans, setting the price as they go.
They can also send "bonus" photos to subscribers and fans have the option to pay to unlock these photos. It's a kind of privilege gift. In order to feel closer to his idol.


---
On the money side: does it really pay off?
Models on MYM.fans can keep up to 90 % of their earnings. Depending on how the income is earned, different fees are charged.
💰 You get 75 % from subscription income, 80 % from private photos and 90 % from tips.
This fee is a standard fee for subscription sites, as it helps with the hosting and support required to run the site. There is also a 7% bank transaction fee before the percentage is paid. Don't worry if this gets confusing, we'll give you an example below.
Let's say you have 10 subscribers who pay you €10 per month for a total of €100:
Price paid by the user : 100 € + 20% VAT = 120 €.
Bank charges : 120 € x 7% = 8.4 €.
Commission calculation: (100 € - 8.4 €) x 80% = 73.28
The more fans you have and are able to convert them into subscribers. The more money you will earn.
💡 Advice for influencers: try to reinforce your presence on social networks on a daily basis, as this is essential in the eyes of your community, fans and subscribers, to increase your income every month.
How will you be paid?
MYM offers two payment options for its creators: paypal and bank transfer.
And, to get paid, three conditions must be met:
have a certified account
have added a payment method to your account and finally
have earned at least 50 € of validated income.
In order to obtain a certified account, it is important to meet a few conditions:
have at least one subscription
have published at least 5 photos or videos on your account
that your contact information be verified with MYM support
have a valid phone number
have added a bank or PayPal account to your profile for payments
provide proof of identity and finally, to prove that it is really you behind this profile a small video selfie to verify who you are.
And it's done!
⚠️ All these requirements are standard on this type of platform and verify that you are of age and not an impostor.
The great thing about MYM.fans is that once you are a certified account, you can set your payment frequency. You can get paid: 2x per week, 1x per week, 2x per month or 1x per month.
The frequency of payments will depend on your number of subscribers. Getting paid twice a week is a good thing if you have a lot of subscribers or if you get a lot of tips.
To protect you and MYM from fraudulent charges, there is a system of pending and validated winnings. Pending winnings are held for a period of time, depending on the
service used. Validated earnings are those that have passed the retention period and are available to you.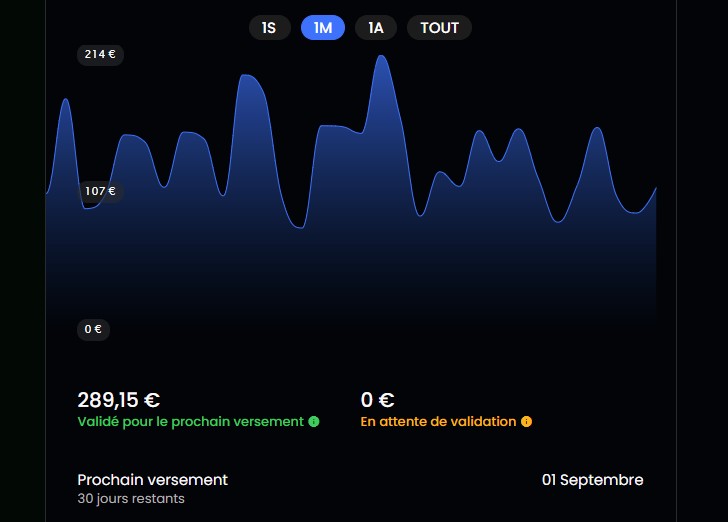 How to earn money?
There are 4 ways to make money on MYM. As you have now understood it is a network that works much like Instagram. So if you know the mechanics of one it will be easy to take the other in hand.
📷 Private photos
These are the ones that are blurred when people discover your profile for the first time. They are only accessible to people who have paid a subscription. It is in this category that you can publish your photos, videos, exclusive tutorials and any other type of content according to your specialty. Note however that a team of moderators manually validates all the contents that appear on your profile. In order to avoid as many overflows as possible.
🦩 Customized photos
Once fans become subscribers, they can request personalized photos from you. You can set a price if you want to fulfill their requests or decline to do so. Once the subscriber accepts the pricing agreement and pays, you have 72 hours to fulfill the request.
🎁 Bonus photos
Bonus photos are very lucrative. You can send photos to all your subscribers and former subscribers for the content you create. Once received, subscribers can choose to pay or not for the content. This is a great way to gain more of your biggest fans!
🔴 Live
Recently, MYM has built a live streaming system. You can film yourself live to get closer to your fans. You have to be a subscriber to join the live broadcast and can make donations during the session. A real advantage compared to other platforms.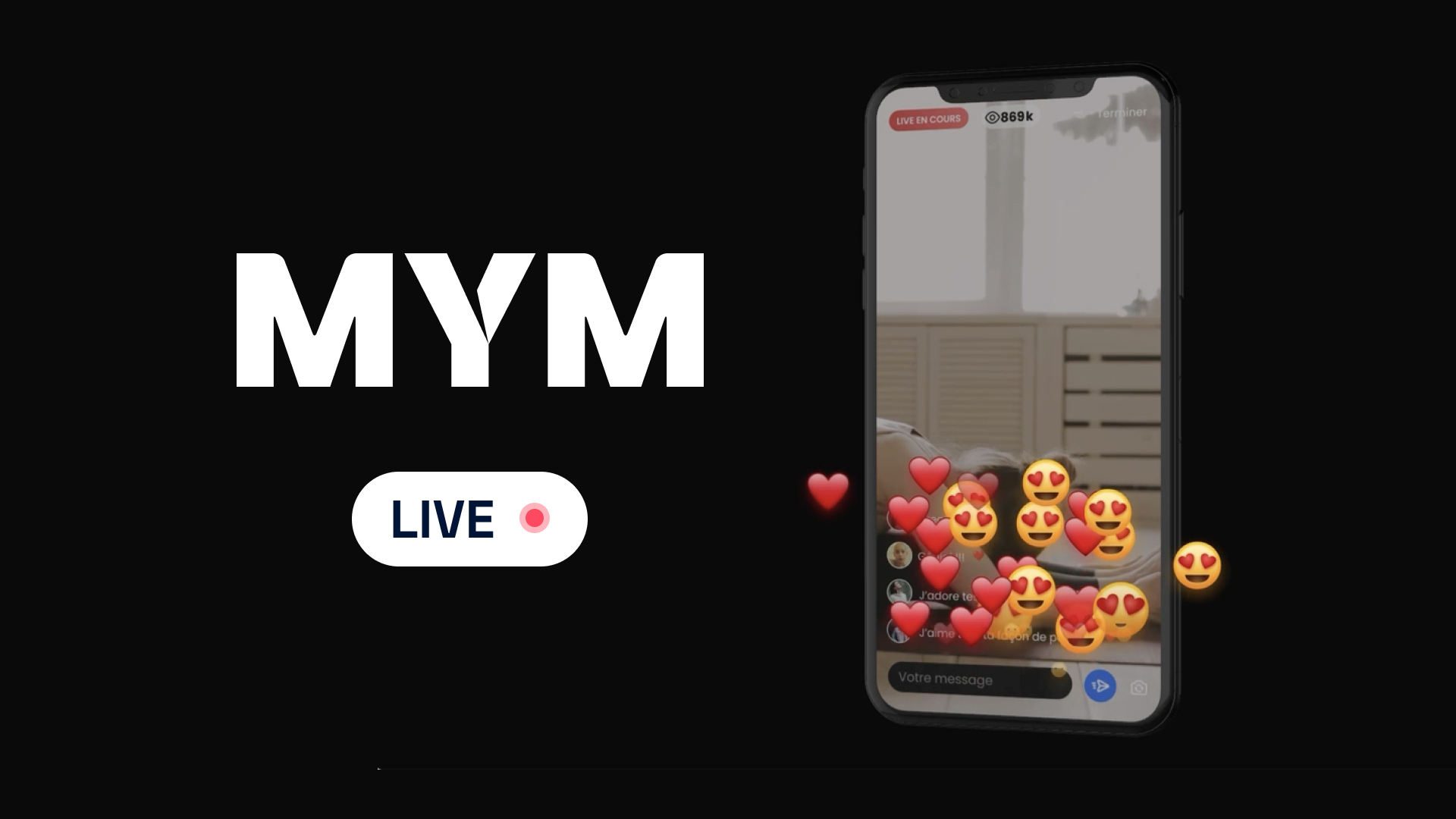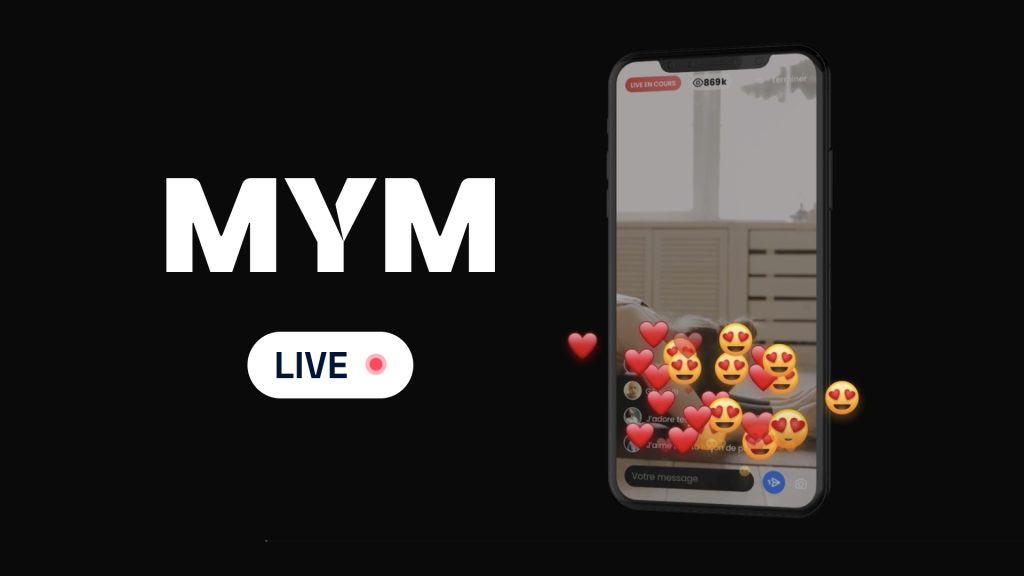 ---
Sponsorship Program
MYM offers a great referral program to allow you to recruit new models yourself and earn even more money. By sharing your special link, you can introduce models to MYM.
For every person who signs up through your link, you earn 10 % of the revenue they make. Once a model signs up, you can help them gain more subscribers, but it's not mandatory. This is a great way to further increase your revenue with MYM.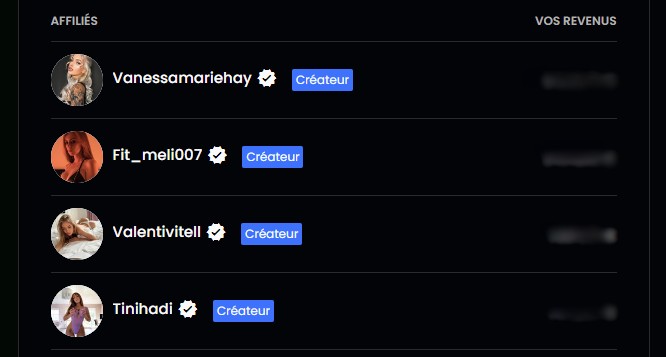 ---
Questions about MYM
Is MYM legal?
Yes, this is a classic subscription site. All the people present on this site are major.
Are my photos safe?
Yes, photos cannot be uploaded to MYM. If, despite the various protocols in place, your photos end up on other sites, the legal team will take steps to have them removed.
Can I delete my MYM account?
You can stop MYM whenever you want. Just go to your account, then Login Data. A Delete my account button will be available at the bottom of the page.
How much can I earn with MYM?
It all depends on your audience or fans before you take the plunge. On average, someone with 50k followers on Instagram can make between €4500 and €22,500 a month. However, you can have a smaller, but more active audience, and therefore more revenue.
How do I get the MYM application?
MYM doesn't currently have an app on either Android or IOS. You can visit the site from a smartphone and use all the features you also have on a PC or tablet.
MYM Avis in video
Conclusion
From now on, MYM has no secrets for you and all that's left to do is to jump on board and take advantage of this incredible platform that will help you boost your business. The revenues generated by
This bias is gigantic.
To give you an idea, an influencer with 50,000 followers on Instagram generates on average between 4,500€ and 22,500€ per month. I hope this opinion on MYM fans will be useful to you, if you have any questions, you can ask them in the comment space.