OnlyFans is a platform that enables creators to share exclusive content with their subscribers, for a monthly subscription fee. Thanks to this platform, many workers have managed to generate substantial income by sharing their work and interacting with their fans.
This article will give you an overview of the different factors that influence wages on OnlyFans, as well as tips on how to maximize your earnings.
What are the main factors that determine salary on OnlyFans?
There are several factors that can influence how much money a creator can earn on OnlyFans. Here are some of the most important:
Number of subscribers : The more subscribers a creator has, the greater his or her revenue potential. Subscribers typically pay between 5 and 50 euros a month for access to a creator's exclusive content.
Subscription price : The monthly subscription price a designer chooses has a direct influence on his income. Too low a price can limit potential earnings, while too high a price can discourage potential subscribers.
Additional sales : Creators can also sell additional products or services to their subscribers, such as personalized photos or videos, private video calls, or merchandising. This is where models will earn the most money.
Tips and donations : Subscribers can tip creators to show their financial support and appreciation for shared content.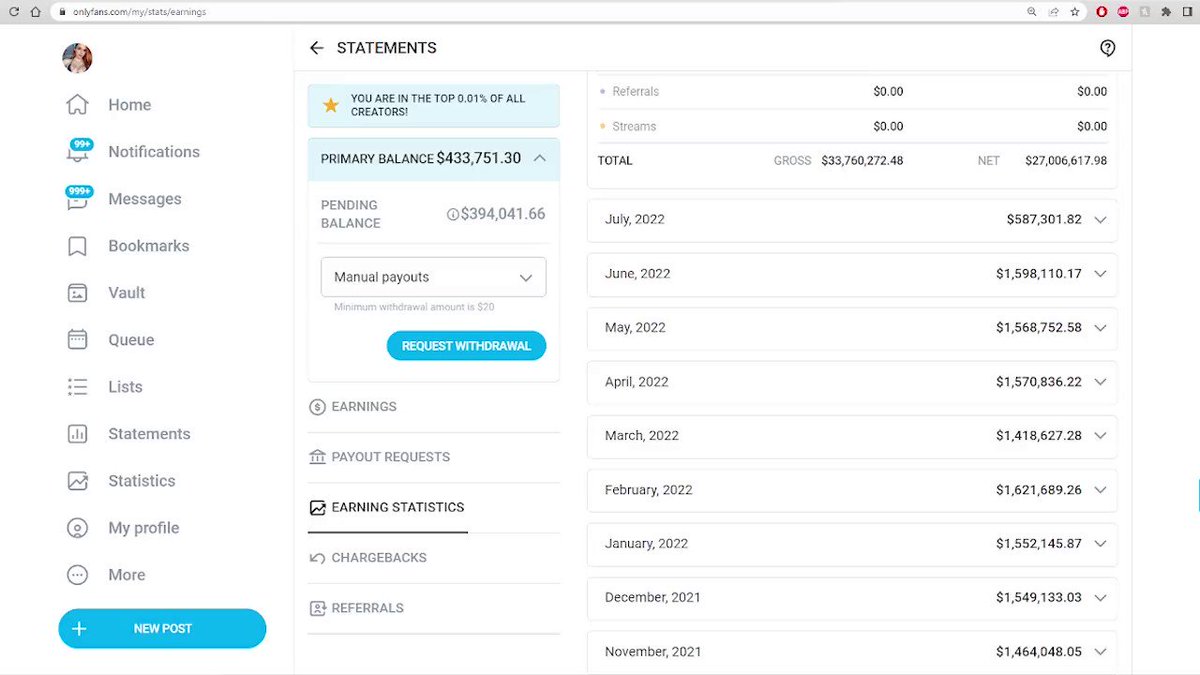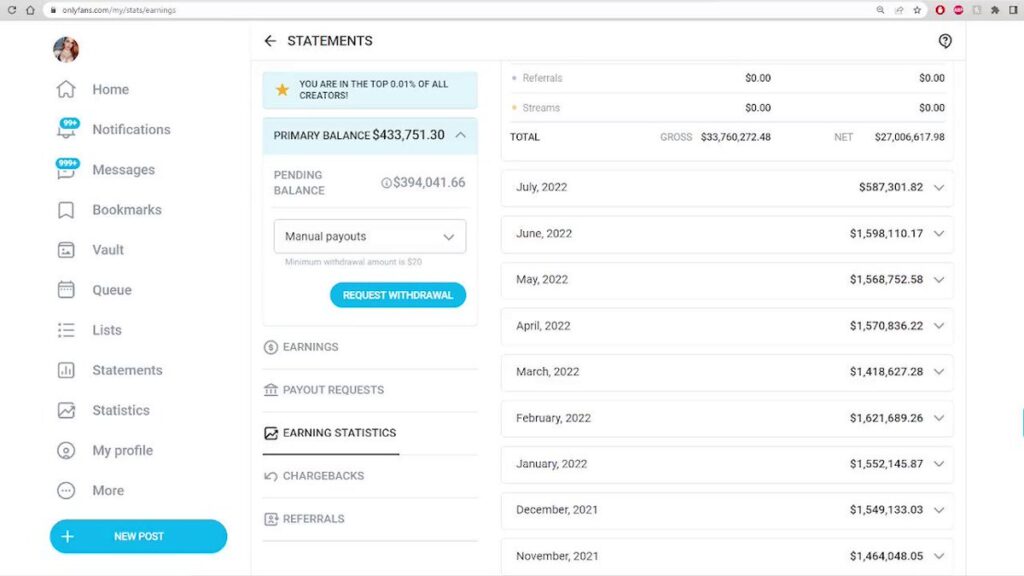 How can I maximize my earnings on OnlyFans?
Here are a few tips for designers looking to maximize their income on the platform:
Create quality content: Attractive, interesting content attracts more subscribers and encourages tips. Invest time and energy in creating unique and engaging content for your subscribers.
Set an appropriate subscription price: Analyze your audience and their expectations to set an appropriate monthly subscription price. Don't hesitate to adjust this price according to your subscribers' feedback and the evolution of your content offering.
Interact with your subscribers: Respond to comments and private messages from your subscribers to create an engaged community around your content. Satisfied subscribers are more likely to stay subscribed and recommend you to others.
Promote yourself on social networks: Use social media to share snippets of your content and attract new subscribers. Be sure to highlight the benefits and exclusivity of your OnlyFans content to entice people to subscribe.
Read our tips for promote your onlyfans account.
The average salary of designers on OnlyFans
It's difficult to establish an average salary for creators on OnlyFans, as this depends greatly on the number of subscribers, the subscription price and additional sales. However, it is possible to give some estimates:
Creators with less than 100 subscribers : These creators can earn between 500 and 5,000 euros a month, depending on their subscription price and additional sales.
Creators with 100 to 1,000 subscribers : These creators can generate between 5,000 and 50,000 euros a month.
Creators with more than 1,000 subscribers : Earnings for these creators can exceed 50,000 euros a month, and even reach several million euros for the most popular accounts.
Companies and OnlyFans wages
Beyond the self-employed, some companies have also taken advantage of OnlyFans to generate additional income. For example, models or actors who own their own businesses may choose to use this platform to share exclusive content with their fans and thus generate additional income.
The top 10 best-paid designers on OnlyFans
The best-paid creators on OnlyFans are generally public figures or celebrities who take advantage of their notoriety to attract a large number of subscribers. They include
Blac Chyna: American model (+20M/month)
Bella Thorne: American actress and singer (+11M/month)
Cardi B: American rapper (+10M/month)
Tyga: American rapper (+7M/month)
Mia Khalifa: Former Lebanese-American pornographic actress (+6M/month)
Erica Mena: American reality TV celebrity (+5M/month)
Gemma McCourt: American influencer (+4M/month)
Pia Mia: American singer (+2M/month)
Amouranth : American influencer and streamer (+2M/month)
Safaree Samuels: American rapper (+1M/month)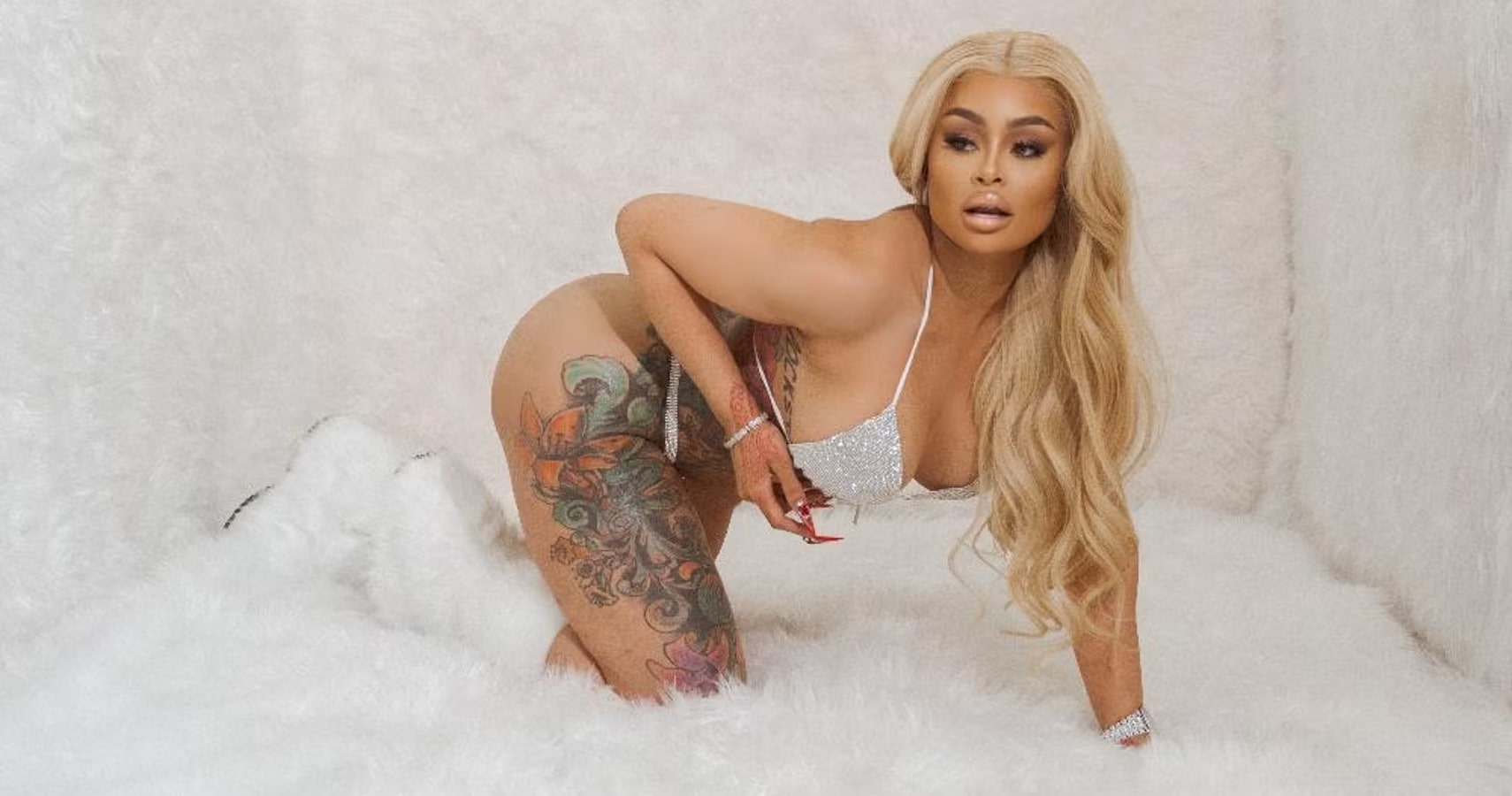 In conclusion, the income a creator can generate on OnlyFans depends on several factors, such as the number of subscribers, the subscription price and additional sales. We advise you to enlist the help of a specialist. onlyfans agency to increase your income.
To maximize their revenues, creators need to invest in the quality of their content, interact with their audience and promote their accounts on social networks.
Finally, although some creators can earn considerable sums, it's important to remember that average salaries vary greatly according to profile and success on the platform.