The world of premium social networks has recently seen a new arrival. Considered as the perfect alternative to OnlyfansFansly is becoming more and more successful and is shaping up to be a platform to be reckoned with in the years to come.
Indeed, the site offers many features that allow fans, but also creators to find their account. However, before launching yourself on this platform, it is necessary to have some information. Here is what you need to know about Fansly.
| | |
| --- | --- |
| 👋 Register | Fansly |
| 💰 Commission | 20% |
| 🌍 Languages | French, English, German, Spanish, Portuguese, Russian, Japanese, Korean, Turkish, Chinese |
| 📙 Benefits | Security, Subscription level, Low commissions, Location blocker |
| ⌛ Payment | Pay when you want, from 20$ |
| ⭐ Note | 5/5 |

What is Fansly?
Like Fanvue, MYM or even Onlyfans, Fansly is one of the social networks that allow creators to host adult content. This sensitive content monetization platform is owned by US-based Select Media LLC and CY Media LTD in Cyprus. It experienced a surge in popularity after Onlyfans announced a ban on sexually explicit content in August 2021 (before reversing its decision).
In the same month, Fansly reported about 4,000 new creator registrations per hour. This naturally led to a crash of the platform due to the large amount of traffic recorded. Since then, the platform has continued to grow as a popular alternative to MYM and Onlyfans. It now records more than 21 million visits each month.
Unlike Onlyfans, Fansly has announced that the platform will still be open to creators of adult content. To do this, the platform has implemented new features and made changes to the system to prioritize creators' requests.
A number of initiatives have also been launched to protect the privacy of creators and their copyrights. Fansly is today a very legitimate platform and a serious competitor for the best alternative to Onlyfans.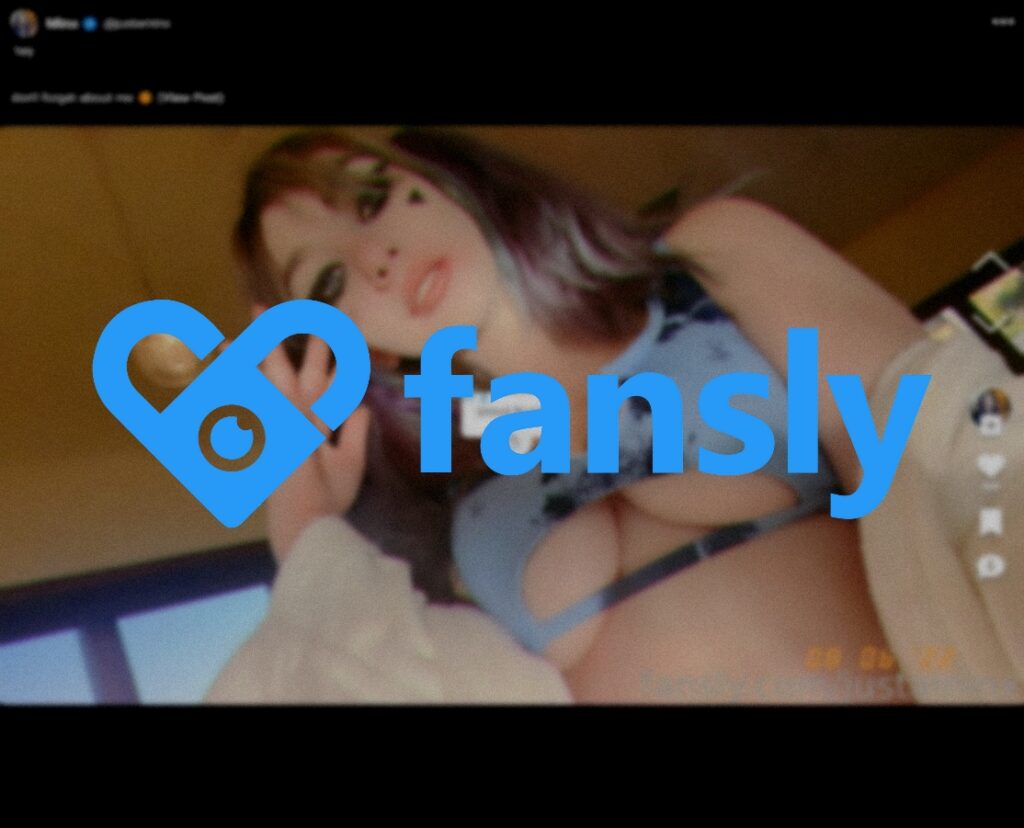 A young but efficient platform
Even though the platform is fairly new, there are many models that come from other more well-known sites like Onlyfans. Considered as an emergency door, Fansly is also a way to attract other subscribers on another support. As far as the site is concerned, it is ergonomic, intuitive and easy to use. Indeed, visitors have no difficulty in finding their way around the platform. The navigation on the platform is quite fluid and one quickly accesses the pages of the content creators.
What kind of content should I post on Fansly?
There is a wide range of content published on the platform, not only sexually explicit content. These include non-sexual content related to food and music, as well as nude content such as bikini photos among others. Creators are successful in these many areas. Fansly also hosts niches that are sometimes forbidden on other platforms.
However, even though the platform is relatively twisted and fetishistic, certain types of content are prohibited. These include content that depicts violence, lack of consent or any illegal behavior. To see the full list of prohibited content, go to the "Terms of use of Fansly". If you violate these terms, your account will be suspended or simply banned from the platform.
How to become a designer on Fansly
Open an account on Fansly is fairly simple and quick. It usually takes a few minutes to fill out a form and provide the necessary documents and you're done. Among the documents requested on the platform, we can mention a identity card which allows you to validate your account completely. Moreover, to create an account on Fansly, you must be of age.
Payment options for Fansly creators
Fansly offers creators 3 payment methods, namely bank transfer (ACH/SEPA), Paxum and Skrill. Initially, creators could only be paid above 100 $, but this amount was recently reduced to 20 $. Unlike many other platforms, Fansly allows you to pay as often as you want and at any time of the month. Creators receive their money within a maximum of 3 business days.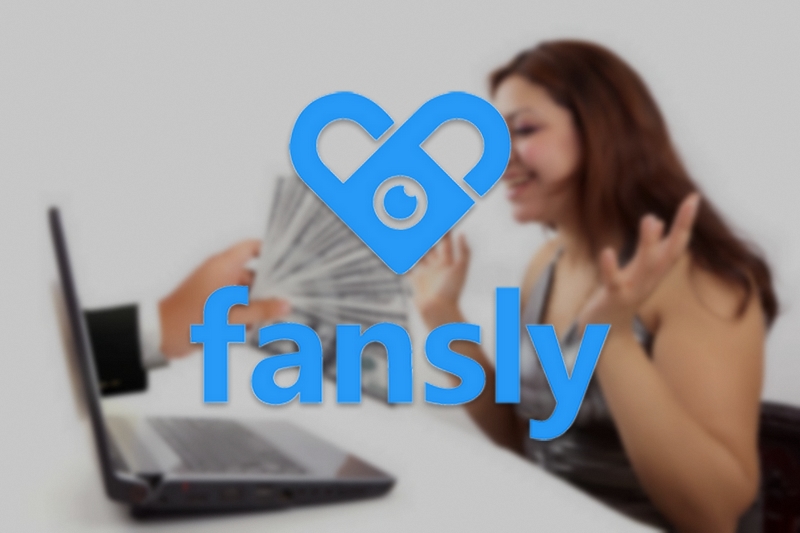 Ways to make money with Fansly
Selling publications
The platform allows content creators to earn money in different ways. First of all, it is possible to generate income thanks to their photos and videos. Fans can indeed buy a publication in return for the fees charged by the creators. It should also be noted that these fans can become paying subscribers as their support grows.

Monthly subscription
Another way to earn money on the platform is to set up multiple subscription levels that allow fans to access exclusive content at different prices. You can charge high prices for VIP subscriptions for example.
Message with your fans
In addition, it is also possible to generate additional revenue on the platform by communicating with your fans via DMs (private messages). Fansly allows you to earn money by sending messages to your fans.
Your fans can chat with you by paying an amount you choose, per message.

Tips
Your fans can leave a trash can to support your content. There is no quid pro quo, only a gesture from your most loyal fans. Tips must be between 5$ and 500$. The 20% commission applies as for subscriptions.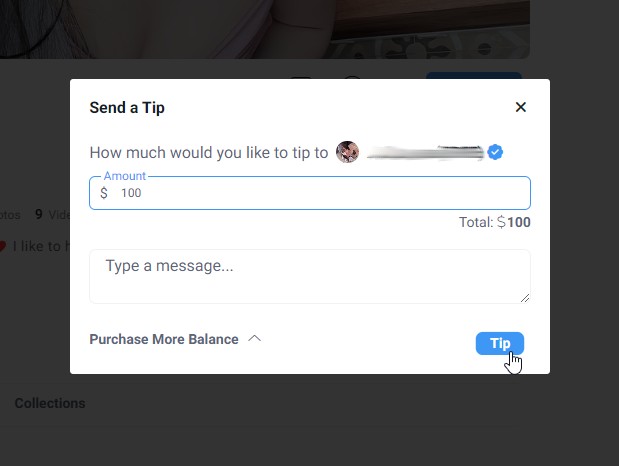 Platform costs
According to the platform, the most successful creators can earn up to 100 000 $/€ per month. It is indeed possible to make significant gains on Fansly. However, it is important to note that the platform also takes a fee of 20 %. In other words, creators receive 80 % of subscription and direct sales revenue as well as referral revenue.
To earn a substantial amount of money on the platform, it is essential to increase the number of subscriptions. This means that the more fans you have, the more you can earn money on Fansly. Therefore, creating regular content and promoting your profile are the keys to your success on the platform. To make your place, it is also necessary to find your niche. We explain you how to get started on Fansly in this guide.
Why choose Fansly?
The platform offers many advantages for subscribers. These include paid subscription levels, free content for subscribers and a particularly effective referral system.
Free content for subscribers
The platform innovates the way adult content creators attract fans and make money. Fansly allows fans to follow content creators for free. A feature that is not always available to most subscribers. In other words, to earn money on other platforms, content creators have their own social network to advertise their profiles.
On Fansly, creators have the freedom to promote their content and encourage fans to subscribe to their profiles with free content. Moreover, the platform also allows creators to censor one or more parts of their photos using an emoji of their choice.
To remove the emojis and see the image in uncensored version, creators can also set a one-time price that subscribers will have to pay.
Fansly sponsorships
Fansly has also launched a referral feature to help creators maximize their earnings while growing their audience. The referral system concerns both fans and creators. Specifically, when you refer a fan to your page with your affiliate code, you earn 1 % of all its purchases on the platform for a period of 90 days.
However, if you sponsor a creator, you earn 5 % of the designer's sales for one yearevery time they use your creator referral code. The money earned by a creator comes directly from the platform and not from fans or other creators.
Through this system, Fansly shows its interest in sex workers who are largely the people who create traffic on the site. In return, they should be compensated for this.

Paid subscription levels
In addition to the free content option for subscribers, Fansly also offers creators third-party paying subscriptions to allow them to maximize their revenues. The paid subscription system also allows to meet the different needs of the fans with efficiency.
Thus, creators have the possibility to set up subscription levels with 5 different price levels. These subscription levels allow fans to access videos, photos and exclusive lives depending on the level chosen.
This offers creators a wide variety of income for their activities on the platform. The regular subscription level is charged between 5 $ and 10 $ while the most exclusive level is charged at over 100 €.

Securing photos/videos
Fansly is committed to protecting content creators from fraud and piracy. These are indeed recurring problems in the world of adult sites. All content creators, especially adult content creators who want to work on a platform that guarantees the security of their contentcan trust Fansly.
Indeed, the platform has implemented features that make it more difficult to upload content. Fansly also has a secure two-factor authentication system, an additional layer of security. This system ensures that people trying to access an account are who they say they are. This prevents hackers from accessing user and creator accounts to steal data.
If your photos or videos end up on an external site, Fansly's legal team will take care of removing the content as soon as possible and make it disappear from search engines.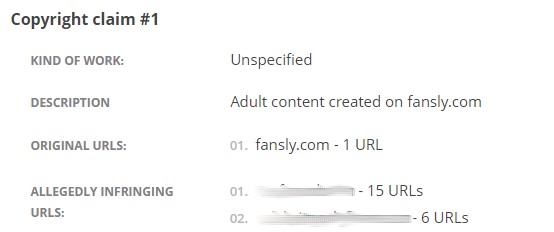 Fansly's weaknesses
Despite its many strengths, the platform does have some drawbacks.
Brand recognition
One of the major drawbacks of Fansly is the lack of brand recognition. This is generally a problem faced by most adult creator platforms. Compared to Onlyfans and its 50 million registered users, Fansly appears to be the "little kid" in front of a billion dollar behemoth.
This lack of recognition makes it harder to build a real fan base. As a creator, it is therefore a little more difficult to convince an audience to subscribe to a platform they have probably never heard of.
To cope with this situation, Fansly is implementing other means to develop its fan base such as the free tracking feature among others. However, with the arrival of famous designers like Amouranth, PeachJars or MeowriThe platform is attracting more and more people.
Limited means of payment for customers
Another weakness of Fansly is that fans can only pay on the platform with a credit or debit card. This is very insufficient on a platform for creating sexual content. Moreover, the platform does not accept electronic currencies as a means of payment.
On the other hand, Fansly has announced that new payment methods will be available on the platform in the near future. These include payment options such as Google Wallet, Amazon, PayPal and Apple Pay.
MYM
already offers paypal payment for fans.
Restriction on the sale of items
While other platforms like Onlyfans allow the sale of certain items like used panties, Fansly does not allow this initiative on its platform. Given that many online content creators see this as a niche that provides them with a significant revenue stream, this ban is definitely a drawback.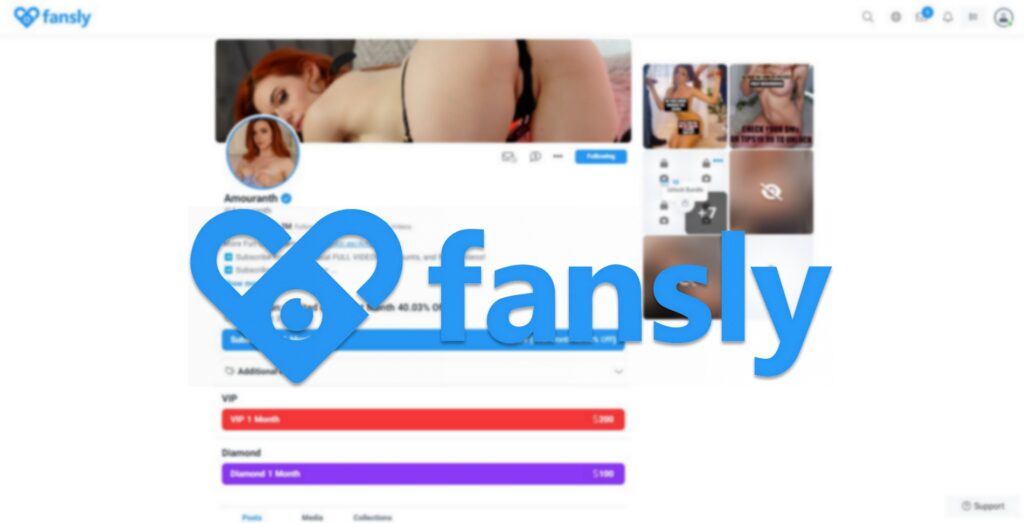 FAQ
Here are some questions and answers to learn more about Fansly.
❓ How does PayPerView work?
PayPerViews allow creators to leave their subscription free and charge only for each of their content a la carte.
❓ How much for subscriptions?
Creators are free to set the price of their subscription and can even create promotions.
❓ Can we be on Fansly and also on Onlyfans?
To ensure financial security, it is perfectly possible to work on both Fansly and Onlyfans, it is even recommended.
Fansly Avis in video
Conclusion
In short, Fansly comes at a time when Onlyfans is doubting its positioning and is looking to smooth out its image. Many models have already opened an account on the platform, which is no longer considered as a simple back-up.
Fansly has become over time a real working tool for content creators, if not their main working platform. It is also a platform that allows you to expand your income while avoiding the restrictions of Onlyfans. Thanks to its many features, this platform still has a long way to go.