What is LoyalFans?
LoyalFans encourages subscribers to pay for access to the models' premium content. As you might expect from its rather evocative name, LoyalFans is a site similar to OnlyFans. However, unlike the latter, LoyalFans completely assumes the pornographic content that users propose.
LoyalFans offers a very high rate of pay, creators receive 80 % of the income they generate and are paid automatically twice a month.
| | |
| --- | --- |
| 👋 Register | Loyalfans.com |
| 💰 Commission | 20% |
| 🌍 Languages | English |
| 📙 Benefits | Paid call, Paid message, Live, Low commissions |
| ⌛ Payment | 2x per month, within 48 hours, by bank transfer, 50$ mini |
| ⭐ Note | 3,5/5 |

How do I get paid by LoyalFans?
LoyalFans' payment methods are one of the main reasons why content creators are moving to this platform. As said earlier, LoyalFans models receive 80 % of the revenue they generate, a rate identical to OnlyFans while offering more features and services.
Automatic payment is made twice a month, provided the content creator has generated a minimum of 50 €/$ over the month.
In addition to the money you get from making sales on the site, you can also generate passive income with LoyalFans. By using a referral link, you can get 5 % of the revenue that the user you refer earns, for life.
You can easily put the referral link on your social networks for more visibility. If you have a strong presence on social networks, the LoyalFans referral system is a great way for you to generate money passively.
What services does LoyalFans offer?
Compared to other platforms such as OnlyFans, LoyalFans offers different features and services.
Messaging
Paid messaging is a very common service on sites like OnlyFans. But if this feature is so widespread, it's because it works like a charm, whether for the site, the models or the subscribers. Through this service, LoyalFans allows content creators to define the price their subscribers will pay to send them a private message.
This will allow your most loyal and wealthy fans to request certain exclusive services, if you have the desire and if they can afford it of course.

Live / Streaming
Before becoming LoyalFans and adopting a similar look to OnlyFans, the site was known as Nexocams, a cam sex site.
This explains why LoyalFans is so confident about the adult content that can be found on its site compared to its more cautious competitors. Even though it has evolved from Nexocams to LoyalFans, the site has decided to keep its main functionality and to continue to offer the possibility of Livestream.
Viewers can easily donate to their favorite camgirls and use the other services of the site in parallel like private messages for example. If you want to start streaming on LoyalFans, make sure you have a stable connection and good equipment, a camera capable of recording in 720p should be enough to start.


Telephone conversation
Private telephone conversations are a good alternative for those who are not too comfortable with the idea of filming themselves in front of a live camera. With the hotline offered by LoyalFans, your fans can request a call or they will be charged for each minute spent on the phone with you.
Of course, you set the rate per minute. Phone conversations are a much more popular and demanding service than you might think. So pink phones are still in vogue.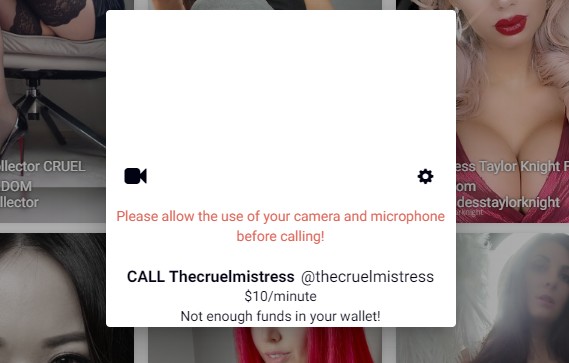 Shoutouts / Customized videos
"Shoutout" is a feature that allows your fans to make a private, personalized video request. By enabling the "Shoutout" feature, you can notify your fans that personalized video requests have been enabled. If you decide to notify your audience, a LoyalFans notification will be sent to all the social networks you have linked to the site.
You can set the price your fans will have to pay to access this service, as well as other parameters. Setting parameters to the video allows your fans to have an idea of the content of the video and what they are paying for.
You can, among other things, choose whether or not the videos contain nudity or define the time frame in which the video will be sent. LoyalFans gives you the freedom to refuse requests that you do not like.
After receiving their personalized videos, fans can leave a comment and choose if they want to share it. Keep in mind that these are not videos that will remain private and adapt their content accordingly.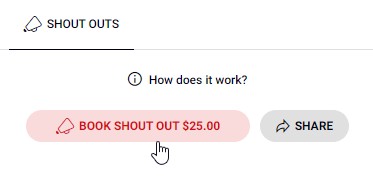 Content to be unlocked
On LoyalFans, you can publish photos and videos and set a price that your fans will have to pay to access them. Not only subscribers have access to this type of content, all users who purchase it have access to it.
LoyalFans gives free rein to your creativity, allowing you to publish content in any format. As with all the services that LoyalFans provides, you can choose the price of the content that you publish on your account.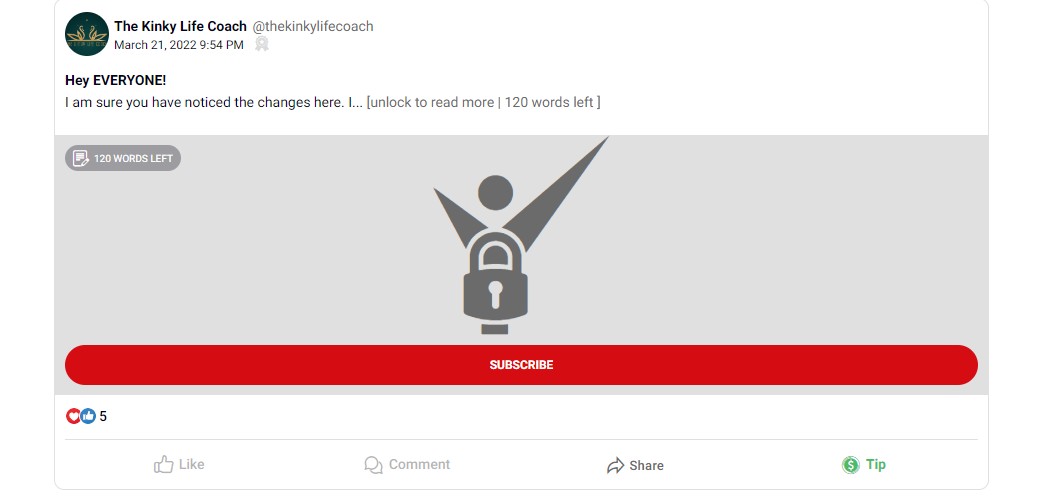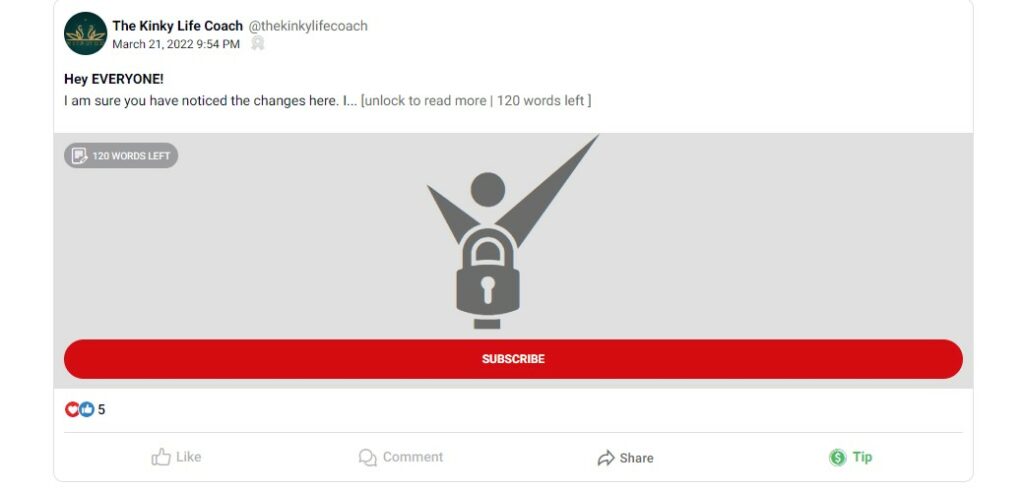 Georestriction
Geoblocking or geo-restriction is a relatively new feature that was added to the site to protect the privacy of content creators on LoyalFans. Geoblocking allows you to restrict access to your profile in certain regions. The specification ranges from countries, states and even cities to prevent its various locations from viewing your content.
That said, it is always possible, despite the geo-restriction, that some people can still access your profile.
The average user won't be able to access your profile, but if they use a VPN that changes their current location to an unrestricted one, that's a different matter. So don't rely on 100 % for geoblocking.
 Is LoyalFans a better platform than OnlyFans?
Why choose LoyalFans over OnlyFans? After all, the latter has a huge reputation, your fans already know what to expect just by mentioning its name. Well, there's nothing to stop you from having both!
Indeed, the traffic is much more qualitative on OnlyFans than on LoyalFans, however, as you will have understood by reading this article, LoyalFans offers more service than OnlyFans and above all, assumes its adult content.
Unlike OnlyFans, you don't have a sword of Damocles hanging over your head that threatens to fall at any moment. In case you get banned from OnlyFans, you'll be glad to have a backup LoyalFans account.
In terms of alternatives to OnlyFans, LoyalFans is probably the closest site to the same experience, but focusing almost exclusively on adult content. The presentation of the profiles is very similar, as is the overall user experience.
The only difference in terms of usability on the site is the improved profile navigation options and search functionality. These make it easier to find you if you are not already followed.