When Onlyfans announced that it was banning adult content (before reversing its decision), many content creators chose to look at other potential alternatives to Onlyfans. With the platform facing pressure from credit card companies to ban adult content, it's surely only a matter of time before Onlyfans bans adult content.
The goal of OnlyFans is to provide a platform for creators to create and distribute quality content that they cannot get anywhere else. Creators can set up their page for free or for a fee, and fans then pay for access to exclusive content. Creators can set up accounts for free, but when they earn money from the platform, OnlyFans pays them 80 % and keeps 20 % of the earnings as fees.
To support your content creation capabilities and help you manage your strong fan base, there are many alternatives to Onlyfans on the market. Each one has its advantages and disadvantages. Here are the 7 best alternatives to Onlyfans to multiply your income!
Best alternatives of Onlyfans
Here is the list of best sites to choose from similar to Onlyfans for adult content creators:
MYM


MYM (or MYM Fans) is a social network similar to OnlyFans, where users can sign up and pay to view content from their favorite creator. All types of content can be posted on the platform, from fitness to games to sports to cooking to music. While adult content is allowed on the platform, it seems that the platform is more focused on promoting non-adult content creators such as models, music artists, cooks, etc.
As far as fees are concerned, MYM takes a 25 % share of the subscriptions, which is higher than the 20% charged by OnlyFans. However, the platform only takes 20% on private media and 10 % on tips.
Among the platform's notable features is the ability for creators to offer personalized content to their fans. To do this, fans send requests to creators, who can accept or decline them. For example, a fan can request a personalized recipe, a personalized video or a personalized photo.
When it comes to private, paid content, other platforms usually hide the preview image completely, but MYM blurs it. This gives potential fans a idea of the content they could access if they subscribewhich is an interesting way to attract new subscribers to your page.
Another great feature of MYM is the "push media" feature, which allows content creators to send price-locked media to current and former subscribers. This allows creators to earn money by offering paid content and encourage former subscribers to buy your media or even re-subscribe.
Fansly


Fansly is an alternative platform to OnlyFans for adult content creators. It shares many similarities with its competitor, including the monthly subscription system to access a creator's feed, as well as video and photo publishing options.
Like Fanvue, Fansly takes a 15 % share of a creator's income, which is less than the 20 % taken by OnlyFans. However, unlike Fanvue and OnlyFans, Fansly is specifically for adult content.
So, if you plan to publish something related to music, sports, fashion or cooking, etc. this site may not be for you, please use MYM instead. However, if you plan to provide adult content to your fans, this is a good alternative to OnlyFans.
Fansly also has subscription levels for users of the platform. These levels are called followers and subscribers. Followers can follow a creator's account for free without paying a monthly fee. On the other hand, subscribers follow the creator's page and pay a monthly subscription fee.
Content creators can use this feature to their advantage by publishing preview content for fans, while the main content is only available to subscribers. A great technique for increase its number of subscribers.
Creators on Fansly can send photos of adults to their fans with emojis or text covering specific parts of the photo. Fans can then pay to remove these stickers and see what's behind them. This is another feature that can help creators earn more money on the platform by taking the initiative to engage a fan.
Fanvue


Fanvue is a social network for content creators that is based in the UK, but has a global reach. The main advantage of Fanvue over Onlyfans is the focus on creators.
The platform allows users to post photos, videos and texts, which fans can access for a monthly subscription fee.
As far as fees are concerned, users retain 85 % of revenueFanvue takes 15 %, which is less than OnlyFans, which takes 20 % of a creator's income.
The tip limit on Fanvue is also higher, as fans can tip their favorite designers up to 500 $which is twice as high as the 200 $ limit on OnlyFans.
Fanvue is distinguished by its discovery functionwhich works in a similar way to Instagram's discovery page. Here, users can see short promotional videos from the platform's various creators. This is essentially a free promotion for creators, making it easier for them to gain their first fans on the site.
Creators also have a vault where they can bulk upload content at one time to be published later on their content feed. This allows users to plan their content ahead of time, allowing them to be more consistent in publishing content for their fans.
Fanvue is also working on a feature that will allow users to sell non-fungible tokens (NFT) to their fans. Cryptocurrency payments are coming to the platform soon.
The support is quite fast and will help you in case of problems. There is even a function to import your content from Onlyfans to Fanvue in a few clicks! In short, Fanvue is an excellent alternative to Onlyfans.
Fancentro


FanCentro is a premium social network similar to OnlyFans that allows fans to subscribe to their favorite creator. This platform is mainly oriented towards adult contentSo if you are a music artist, a chef or a fitness trainer, it might not be for you. On the other hand, if you are an adult content creator, this platform might be a good choice because of its focus.
FanCentro has been around since 2017, which is much longer than most of the platforms in this top. As far as fees go, FanCentro takes 20 % from creators' earnings. This is the same as the 20% taken by OnlyFans and more than the 15% taken by Fanvue and Fansly.
Like the previous platforms mentioned in this list, fans sign up and pay a subscription to view a creator's profile. Creators can post photos, videos and text content. They can also make some of their content free. Creators can monetize their profile by selling access to their content (to view videos and photos) or by selling video clips directly. They can also sell content via DMs, receive tips and interact with fans live.
Creators can add additional benefits to the subscription, such as special items like clothing, free photos, clips, etc.
There is a migration function for users who come from OnlyFans. With this feature, a creator can sign up for FanCentro and their team will migrate all their content from OnlyFans to their FanCentro profile. This avoids having to manually re-upload previous content to a new platform.
JustForFans (JFF)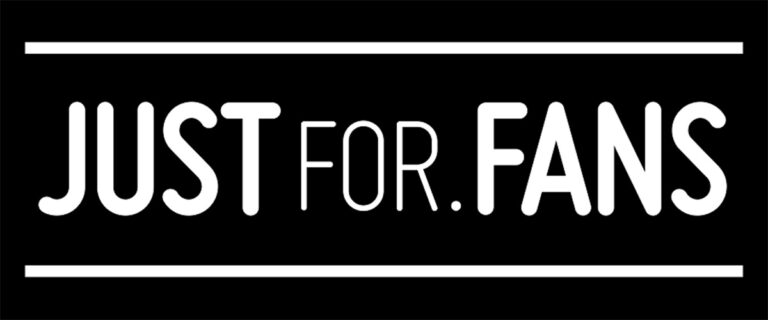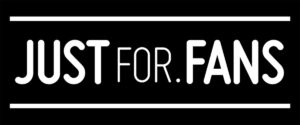 Just for Fans is another popular content sharing platform where creators can sell custom clips and products, send direct messages to their fans, and go live. Just for Fans focuses on adult content, primarily LGBT oriented. This is a great alternative to Onlyfans for gay content.
Just for fans gets 20% of your winnings, the same percentage as Onlyfans. The customer support is efficient and fast and will not hesitate to guide you. You will need to reach 50$ on Just for fans to be able to withdraw against onlyfans' 20$.
LoyalFans


LoyalFans is a good alternative to Onlyfans if you are in the adult scene. You can share photo, video or text content in exchange for a monthly subscription. There's also the ability to do lives and chat with fans if they put their hands in the wallet.
Tips go up to 200$ and you can withdraw from 50$ on your account. The fee is 20% like Onlyfans. So Loyalfans is a good alternative to Onlyfans, although it would be better to use fanvue or fansly for this kind of content.
Patreon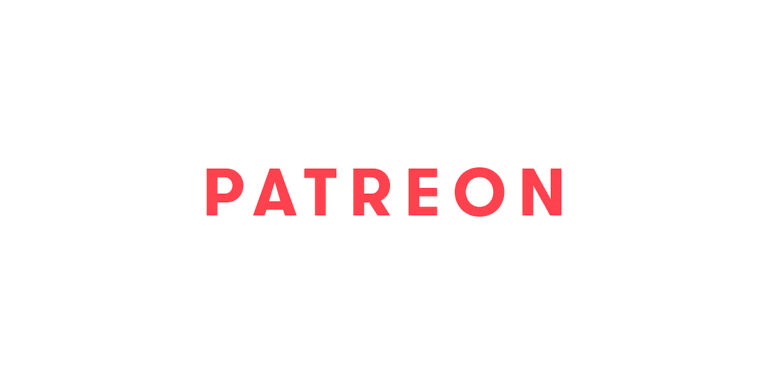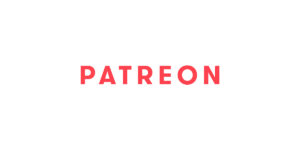 Patreon is an online membership platform where creators choose a plan and create different membership levels for their fans to sign up for. For example, a creator can have 5 levels, each with different prices and additional benefits for the most expensive plans. Fans pay a monthly subscription fee to keep the benefits of membership, including access to exclusive content.
Patreon does not allow explicit adult contentNudity is allowed and must be indicated as such, as the platform is more oriented to the general public. If you are in the creation of more mainstream content, Patreon is a good choicebut if you are into adult content, it may not be the best.
As far as fees are concerned, Patreon takes between 5 and 12 % of the creator's earnings, depending on the plan chosen. For the "Lite" plan, the fee is 5 %, for the "Pro" plan, 8 % and for the "Premium" plan, 12 %. In addition to these fees, Patreon charges processing and payment fees that are only visible from your account dashboard. They amount to about 15-20 % in total.
Notable features of Patreon include membership levels that allow you to cover more fans in different income brackets. There are workshops for creators under the Pro plan. The Premium plan gives creators access to a dedicated partner manager, coaching and support, and the ability to sell merchandise.
Patreon is especially popular with YouTubers who already have a loyal following, allowing them to earn additional passive income by offering exclusive perks and access to exclusive content. This platform is also easier to promote on social networks since the link can be placed directly in your bio without having to use a service like LinkTree to host the URL.
Best alternatives to Onlyfans in video
Conclusion
Are you ready to start making money online as a content creator? If you're looking for an alternative to OnlyFans, choose one of the platforms above and get started! Not sure which one to choose? Well, MYM is a good start for a versatile platform. If you want to focus only on adult content, Fansly is another good choice with low fees.